#NaNonFicWriMo: Hope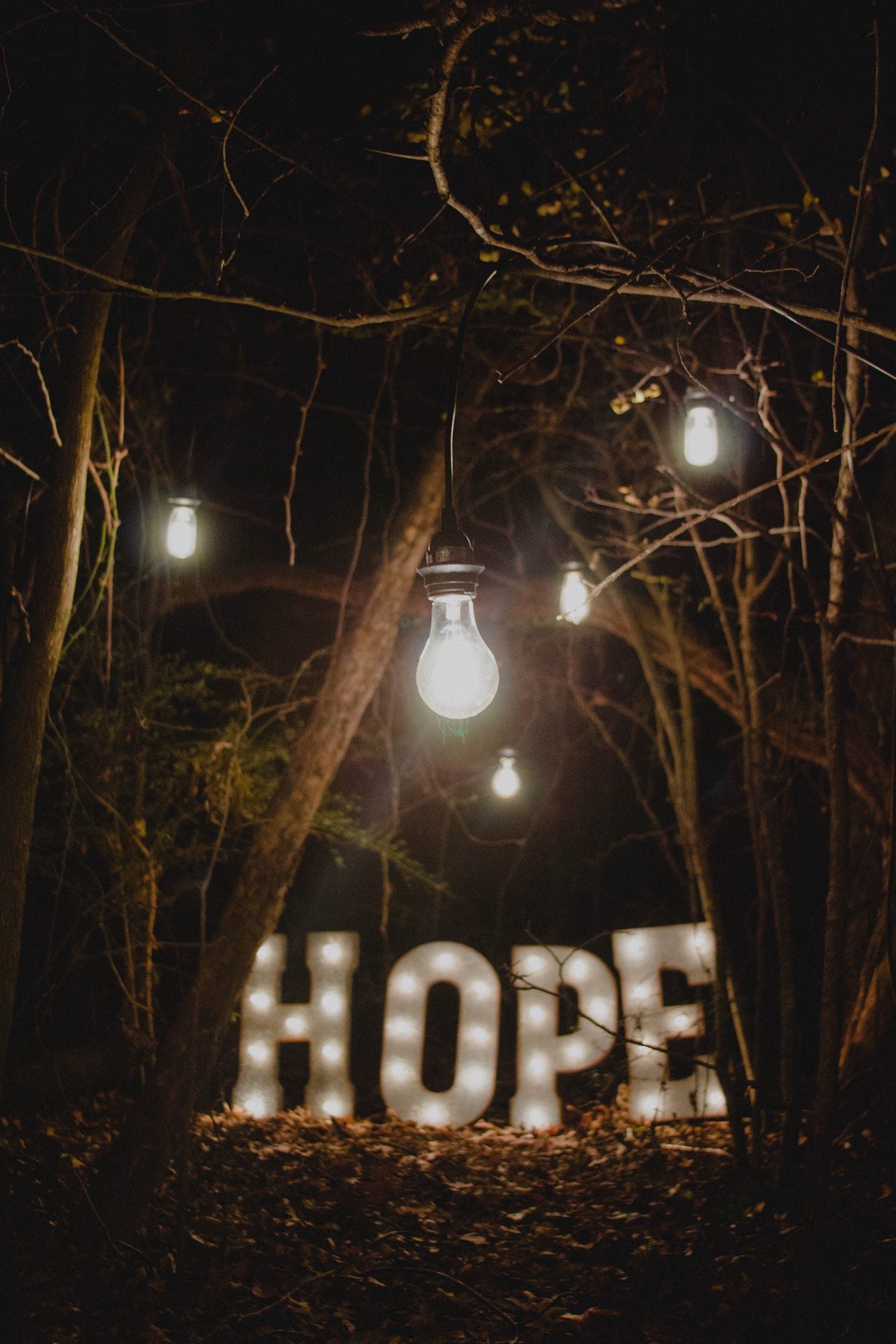 Photo by Ron Smith on Unsplash
Confession time: This prompt was unplanned due to a mistake on my part with some creative reshuffling of prompts behind the scenes. I could write a metaphor about forgetting hope and how we feel about hope in the world today but I'll spare you that unnecessary melodrama. I will say the topic of hope reminds me of one of my favorite Sandra Bullock movies, Hope Floats. The movie titles alludes to both the main character's name and her trajectory in fortune over the course of the movie. It's a great rainy day watch if you've never seen it. But back to this idea of hope floats…I love the idea of hope being the lone lifeboat in the oven after a shipwreck or the makeshift raft surviving the flood. Hope persists despite tremendous adversity and we persist because of the inspiration it offers.
I'm a pretty big Anthony Bourdain fan and have been for years. I read Kitchen Confidential, a used book I bought by happenstance and immediately was enthralled. Bourdain's love for food, love the the craft of preparing food, as well as the people who do this work and artistry sing through the pages. If you have ever read his work, then you know what I mean. I've never entertained dreams about becoming a professional chef, and certainly didn't after learning about the rough work environment of being a line chef in any commercial kitchen around the world.
When he launched his television show No Reservations, I was hooked. I'm someone who has dreamt of traveling the world basically since I knew there was a world outside of the small one that I lived in. Uniting travel and food is not revolutionary, but his pursuit of aiming to move beyond the bright shiny things and find hole-in-the-wall places, dive bars, family owned corners…and any other establishments when people chose to remain proximate to their history and craft through food was remarkable. Yes I cringed when I saw him eat raw seal in one episode. I also applauded that he both ate it and it was an expression of him trusting the people who served it to him. He showed us that we could find hope through food if we were willing to not judge others or aim to shelter ourselves with the comforts of home.
When I lived in New York, I learned that he would speak at the Brooklyn Academy of Music one evening and bought a ticket immediately once they went on sale. I went to the auditorium alone, sitting in a nosebleed seat because #studentloans. I sat there transfixed hearing him speak on stage about the humility and gratitude that he brought to his industry. I knew some of his personal story: a largely comfortable upbringing and a steep descent into drug addiction arrested from hitting rock bottom by discovering his love of food. But the wisdom he brought back from his travels took on a new life on stage.
I've lived in a few different countries — Mozambique, Argentina and Brazil. I've often felt surprised at how many people I meet who either expect or go out of their way to recreate the home they have left in another destination. Bourdain did the opposite of this. He put himself in uncomfortable situations. Sometimes this was a function of the food that he ate. Other times it was actual physical danger such as tumbling down a sand dune when his ATV tipped over. But his willingness to take on risk signaled his trust in people even as he sarcastically ripped small-minded people to shreds for clinging to biases and insecurities. He was a bit of an optimist masquerading as a cynical realist.
I admired his loyalty to the best of human nature. After everything he had experienced and observed, he still saw food as an expression of the elemental bonds that unite us: Meals prepared out of love, tradition, and a desire to serve others.
While I generally don't invest deeply in following the lives of celebrities, news of his passing affected me pretty deeply. He could shoot weapons with Ted Nugent, enjoying the experience of shooting guns and advocate for gun control. He could advocate for greater tolerance and more support for immigration, calling the largely Latino immigrant line cooks who he worked with some of the hardest working and honorable people who he had ever met. He was a living example of what hope can create. Bourdain was proof that someone could see and communicate nuance about values in a way that made people feel as though they belonged.
I'm writing an unedited personal essay everyday of November for #NaNonFicWriMo, the non-fiction spin on #NaNoWriMo. You can find daily prompts on my Instagram. Want to join in? The only rules are at least 750 words about the daily prompt and tag #NaNonFicWriMo to share.