Issue #58.5: Bravery and Belonging
Trying out a case study as a way to start conversations
Hey!
Welcome back to my current readers! Hello and a warm welcome if you're new here!

If exploring and examining belonging and the myriad of ways humans relate to each other combined with the imaginative and systematic ways we can envision future possibilities sounds like a cup of your favorite toasty beverage, I invite you to subscribe and share this newsletter with someone(s) you care about.
---
I don't know if we have discussed celebrity violence this much since George W. Bush ducked a pair of shoes hurled at his head. Last night at the Oscars, Will Smith slapped Chris Rock for making a joke about Smith's wife's alopecia. I wanted to use this incident to open a broader conversation about the complexities of moral and psychological bravery that I introduced in the last issue.
I'm not condoning the violence of the attack. I read a few perspectives that illustrate how many things can be true at once, even in superficially contradictory ways. This makes our more immature good vs. evil understanding of bravery an ill-fit for the complexity of the world. This situation and the perspectives below offer helpful tools for all of us as we begin to understand how bravery might arise and function in our volatile world today and over the next decade.
We freely debate free speech and cancel culture, but rarely discuss what constitutes healthy speech. Because of this, we don't know how to identify and exercise healthy speech.
A post shared by Nedra Glover Tawwab, Therapist (
@nedratawwab
)
We are never neutral listeners. Our past experiences color how we listen, hear, and interpret the speech of others. Because we don't understand and acknowledge our biases, we often misapply them to people and situations and miss opportunities for psychological bravery.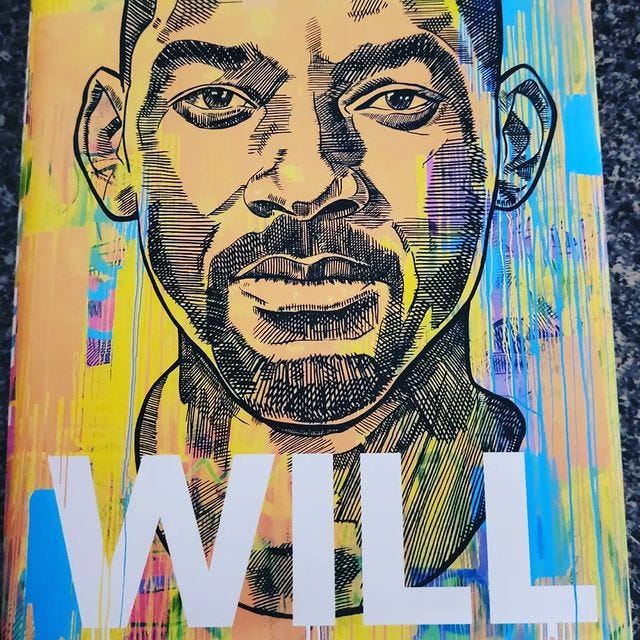 A post shared by Evita Turquoise Robinson (
@evierobbie
)
We rarely consider how interpersonal conflict can be driven by and reflective of collective failures of belonging. Because of this, we police symptoms over fixing root causes, limiting the efficacy of instances of bravery.
More from the Los Angeles Times:
Although the slap was "inexcusable," as Smith put it, his instinct to protect Black women — to protect his Black wife from humiliation — also was absolutely understandable. Our hair, a particular point of vulnerability even for those of us without alopecia, is not something to be mocked.

Rock, of all people, should know this.

In 2009, he narrated the documentary film "Good Hair," supposedly inspired by his young daughter who asked him one day: "Daddy, how come I don't have good hair?" In other words, she has the coarse, kinky curls that most Black people do. Not the waves or straight hair that, for so many centuries in the United States, has been considered what is beautiful.

The film expertly digs into the expensive and often harmful hoops that Black women go through to conform to what are essentially white standards of beauty. Many of us are taught as children — thankfully less so these days — that the closer you are to approximating whiteness in all of its forms, the more successful you are likely to be. And society reinforces this on the daily.
Because we don't consider context, we either overweigh or underweigh the challenges others' face in practicing bravery.
Answer below: How can we better respond to individual transgressions powered by collective damaging stereotypes? How can we safely learn how to perceive and confront our beliefs, biases and assumptions that come from the past without projecting on others?
---
Upcoming reader event
I'm hosting a reader meetup on March 30 from 4:30 pm PT/7:30 pm ET to 6 pm PT/9 pm ET. It's a 90 minute event to get to know other readers, participate in an interactive exercise and co-create future community activities.
This one will be open to both paid and free subscribers, but future ones will be limited to paid subscribers.
---
Thanks for reading!
I've opened paid subscriptions for founding members to join. If you'd like to contribute as a sign of appreciation and support for this newsletter bringing you joy and curiosity, I certainly would appreciate it!
The issues will continue to be free. Paid subscribers will have access to future interactive workshops and collaborative visioning spaces to dive deeper into topics. They will alos have the opportunity to build and shape the community together.
You can follow me on Twitter here, and Instagram here — and you can always reach me at belonging@substack.com.