Issue #12: Belonging and Religion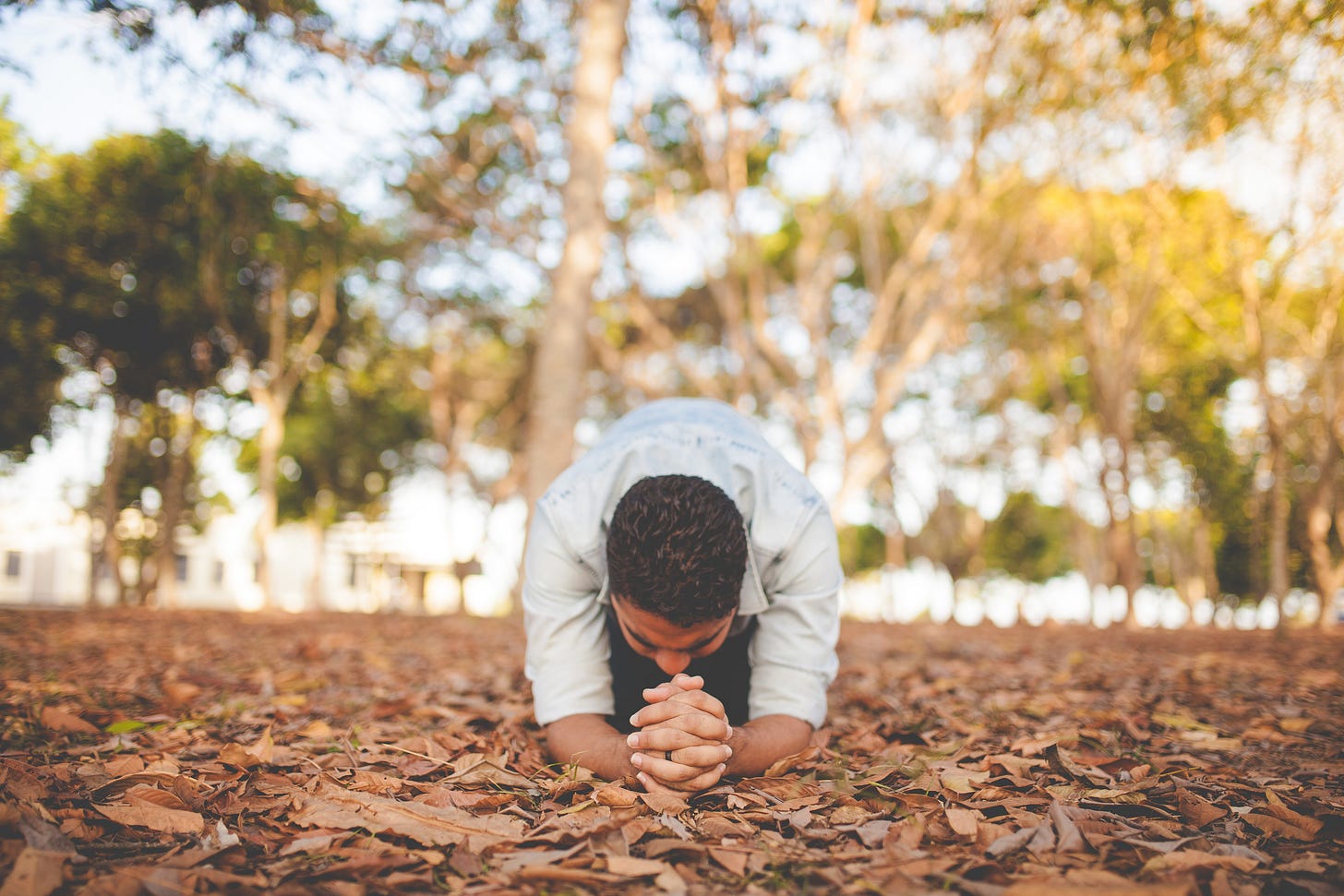 This weekend marks two major religious celebrations: Passover for Judaism and the end of Holy Week culminating in Easter Sunday. Both of these holidays were not top of mind for me. I would describe myself as someone who doesn't believe in organized religion and a lapsed Catholic. I attended a Catholic elementary school and served as an altar girl for our weekly Friday masses. Throughout high school, I threw all of my spare time and energy outside of band and school in my church activities: Bible study, choir, community services and weekend and summer retreats.
In many ways, my religiosity represented my desire for belonging. I felt comfortable with other kids my age that I met through church. Being Catholic meant clear expectations and norms for how to regard and treat other people, freer from the cattiness and harshness of hormonal teenagers. The rituals of Mass and arc of the liturgical year provided an arc that helped me get less obsessive about daily concerns over having the right clothes or a date to whatever high school dance was coming up next.
My attitudes about Catholicism shifted when it became clear that the belonging I looked for wasn't accessible for everyone as the news about decades-long sex and pedophilia scandals entered the headlines and the Catholic Church stood shoulder to shoulder with George W. Bush who supported the death penalty.
Now religious faith and practice serves many purposes: fellowship, wonder, awe, ritual, emotional regulation. But these needs and goals do not have to be pursued with traditional religious affiliation. Pew Trust has chronicled the years-long decline in Christianity and the concomitant rise in "nones" or people who have no religious affiliation. Even as these traditional signifiers of religious affiliation and religious service attendance have declined, there has been a reported increase in feelings of spiritual wellbeing as sense of wonder and awe. So what are some indications of people seeking belonging outside traditional religious institutions?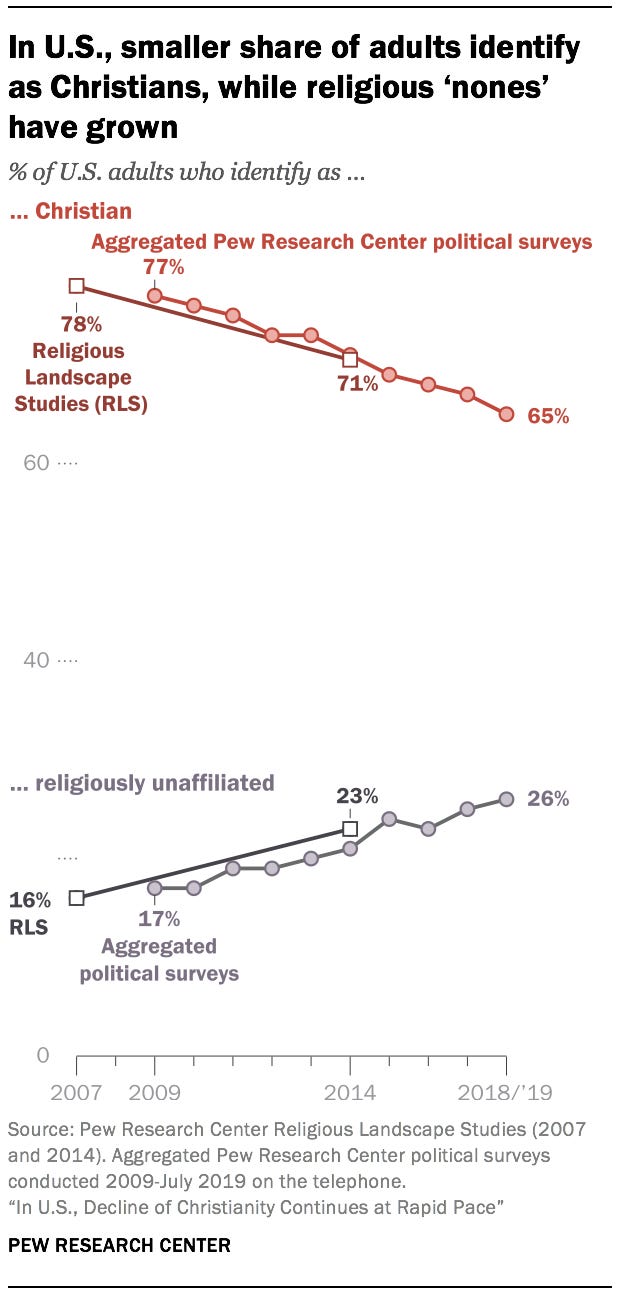 Nuns & Nones recruits millennials in search of wisdom, meaning and purpose and pairs them with nuns living in convents eager to further enhance their spiritual legacy. By living together and engaging in routine fellowship, the group hopes to unite women religious with a longstanding heritage and track record of social action and caring for the vulnerable with young adults looking for community and belonging. Rather that butting heads over the nitty-gritty over specific beliefs, the group in the six-month pilot residency found that they could learn from each other about rituals and practices that build and sustain spiritual wellbeing while reinforcing resilience for their real world social activism.
Taking the decline in religious affiliation as a given, secular churches and congregations such as Oasis and Sunday Assembly aim to offer the fellowship, belonging, and purpose found in religious institutions without any of the hangups about faith in a specific god or set of deities.
With much more attention to experience design by focusing on engaging sermon content and entertaining music, membership swelled initially but declined after a few years. It turns out "nones" are quite a diverse group, comprised of people like me who are comfortable with faith and beliefs but not judgmental or hypocritical institutions, atheists who don't want to engage with any dialogue about a higher power and all of those groups in between. These internal factions within the broad group of nones demonstrates that there is a large tent to cover the broad range of needs and goals for this group in shaping their experience of belonging in religion.
When looking at the "ugly duckling" phase of these nascent and still maturing institutions, it's easy to forget how many struggles that major religions went through in their early years to convince new followers that the church leaders were not heretics and the new religions had value to offer beyond single experiences like a sermon or a ceremony still in development. And it's easy to forget that even centuries-old religions are constantly reinvented and re-imagined.
The Vatican released a smart rosary at the end of 2019 that pairs with a smartphone app for people of the Catholic faith especially among millennials and Generation Z to learn how to pray and track rosary prayers. The Church hopes that the $110 device will bring more young people into the community of faith through a medium that young adults are imagined to favor. Young people can find a sense of groundedness in the riitual of praying the rosary while also connecting with a global religious community 24/7.
A 400 year old Buddhist temple in Japan has turned to a robot priest named Mindar. Mindar teaches visitors about the virtues and approaches to compassion. Temple leadership hopes that it will teach more young people about the Buddhist path to non-judgment and acceptance of suffering by dispensing spiritual sermons from Buddhist text and leveraging artificial intelligence to become a source of eternal wisdom.
Whether you find solace and belonging in secular communities dedicated to wonder and awe, intimate gatherings the old guard of religious institutions or hardware devices that enable you to hack your spiritual habits, it's clear that the future of belonging and religion involves much more choice and flexibility as religion and spirituality become more distributed and democratized.